Saturday 19th November, 10am to 6pm in the square.
Guess who's coming to see the Helensburgh lights this year….
In addition to fundraising, putting up all the Christmas lights and decorating the town's impressive Christmas tree, Helensburgh's volunteer elves are thrilled to announce they have planned a very special Switch On Event to launch the start of the town's 2022 festive season.
This year, Santa and all our usual Christmas friends will be joined by a very special visitor, all the way from Darkest Peru via London – yes Paddington™ is coming to join in Helensburgh's Christmas celebrations and watch the town light up.
Paddington will be making appearances at intervals throughout the day and the elves will make sure there are plenty of marmalade sandwiches and hot chocolate for when he takes his breaks. He will meet and greet, so bring your cameras, and no doubt be very interested to see everything that will be happening in the square as Helensburgh once again comes together to switch on the "Best Lights in the West".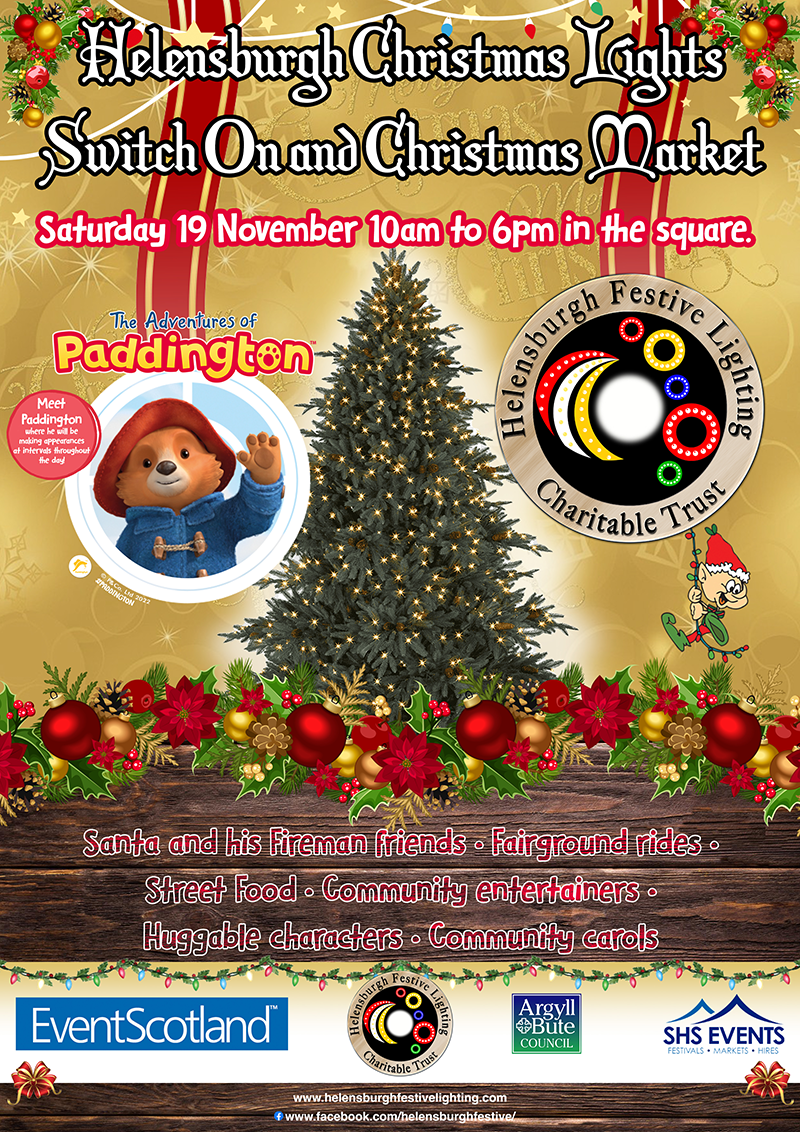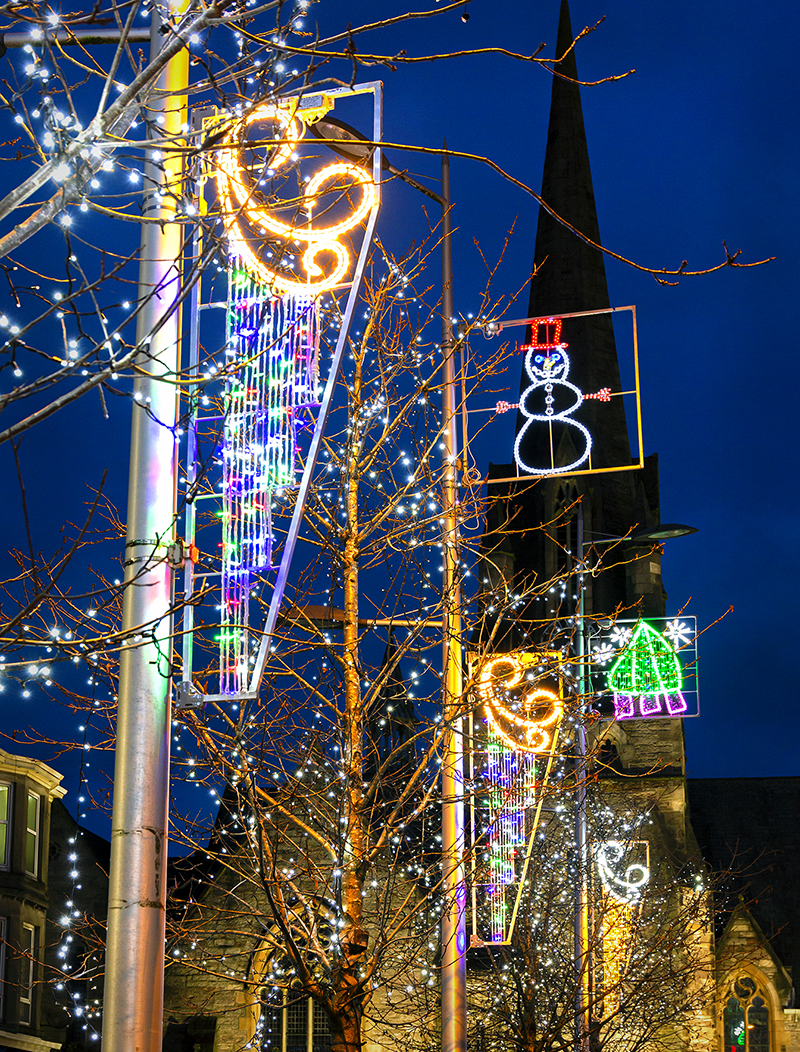 The Christmas market traders will be offering lots of bargains for Christmas gifts and treats for everyone, the fairground rides will be providing thrills for all ages, and once again Community Entertainers will take to the stage to show their talents. There will be lots of choice of street food this year and huggable Christmas characters will be out and about, high fiving everyone!
In the lead up to the switch on as darkness approaches, the elves want to hear the biggest crowd of carol singers ever in the square welcome Santa on his first visit to Helensburgh this year. The carols will be led by teams from Bethesda Fellowship and the Baptist Church and meanwhile Santa will be making his way to the square atop his very special Heritage Fire Engine, a super way to enter the celebrations and specially requested by many. A very elegant limousine will lead the parade to ensure all the characters arrive safely in the square too ready for the countdown to the big moment when the magic button is pressed to light up the town.
The elves wish to thank all Helensburgh and Lomond businesses who help the group to bring the lights project to fruition, without their unstinting support the Christmas lights would not happen.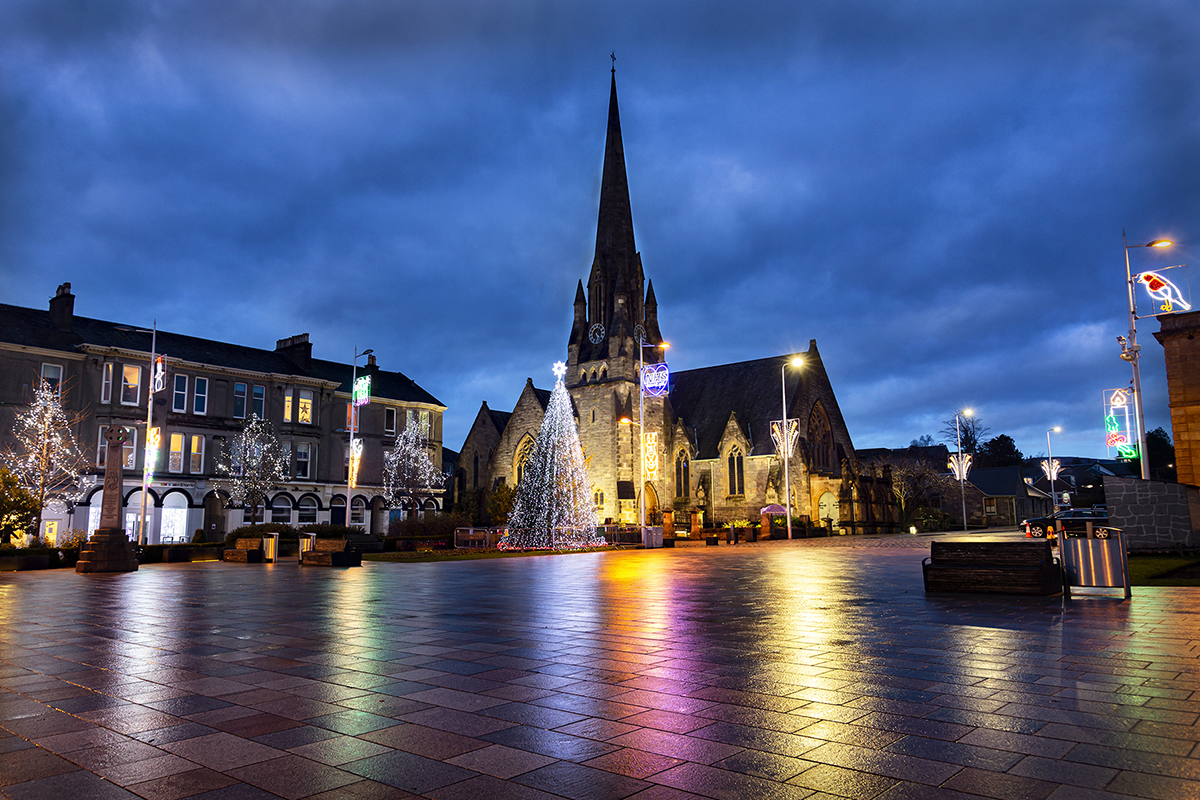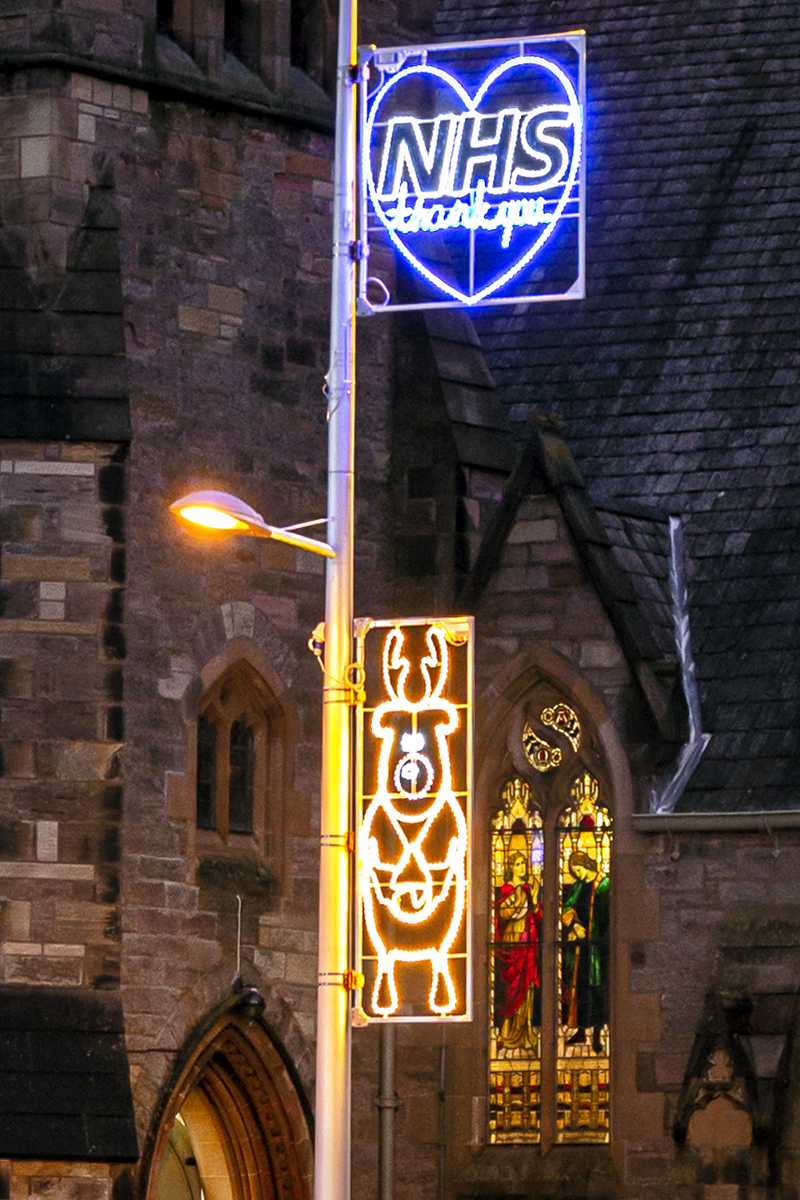 Share This Story, Choose Your Platform!