About Us – Helensburgh Festive Lighting
Helensburgh Festive Lighting Charitable Trust was registered as a Scottish Charity in 2021. It was originally known as Friends of the Victoria Hall and for ten years helped to maintain and restore the town hall in partnership with the council. In 2007 the volunteers completed a major restoration project, the reinstatement of the gates and railings to the front of the hall which had been removed in the war.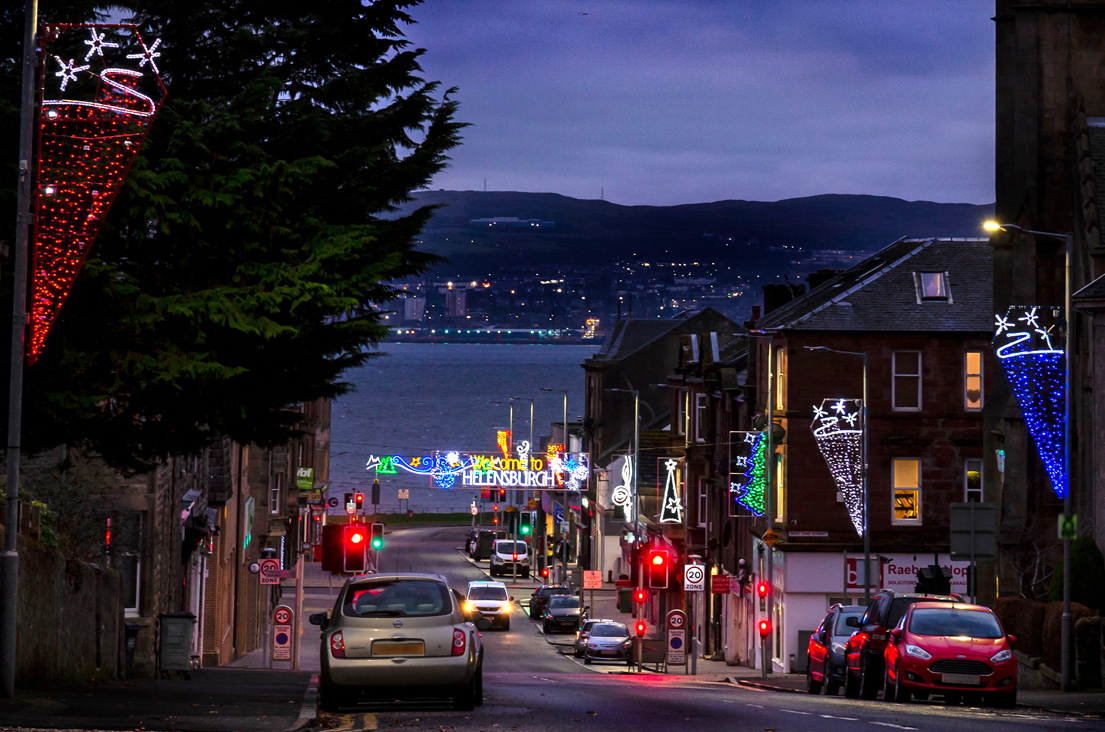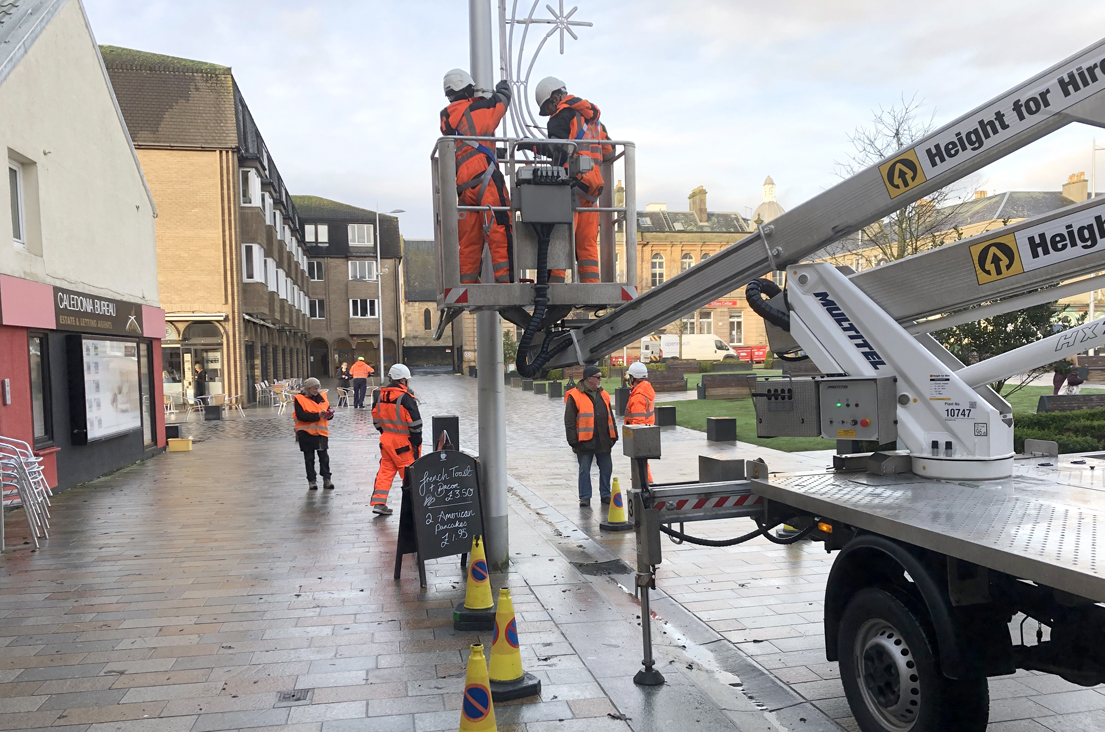 In 2010 the Trustees offered to take on the task of improving Helensburgh's Christmas lights and since then have taken on responsibility for providing the Christmas Lights spectacle for the town. The volunteers, known as the Helensburgh Elves, own, maintain, repair, store and install a magnificent display of lights throughout the town, 160 of them along with the town's Christmas tree and fairy lights on the sixteen trees in Colquhoun Square. The volunteers undertake annual training and spend time throughout the year in their secret grotto preparing for the special festive season.
Everyone has fun and they all love working for Santa and bringing a touch of magic to children of all ages, residents and visitors alike.
All the work is voluntary, but fundraising goes on all year to cover the costs of repairs and installation, the main outlay being the hire and insurance of access equipment. Local businesses donate help in kind to make sure that Helensburgh sparkles for seven weeks over the festive season with its "Best in the West" spectacle.
We will update you with the latest news, events and activities from Helensburgh Festive Lighting Charitable Trust.