Cheerful news, the Christmas Lights will light up Helensburgh again this year thanks to community support.
Helensburgh Advertiser Article 24th October 2022.
Thankfully for Helensburgh, the provision of the town's Christmas lights rests solely with a band of volunteers, known as the "Helensburgh Elves", no politician gets anywhere near the project so of course everything is going to an agreed plan, the project is funded and everybody involved knows exactly what they are doing!!!
On Friday the 29th the elves will start the three week task of installing and testing in situ the 160 lights in the town centre ready for the big Switch On day, Saturday 19th November.   Don't forget to give them a cheery wave and smile as they manoeuvre the cherry picker around the town centre and the seafront.
This year many towns are giving up their Christmas lights but Helensburgh businesses and community groups have once again rallied round the elves to make the task achievable and financially viable so we are good to go.   Recently, Heron Bros. and Bethesda Christian Fellowship made extremely generous donations to our funding appeal, a great moral booster for the volunteers, thank you so much.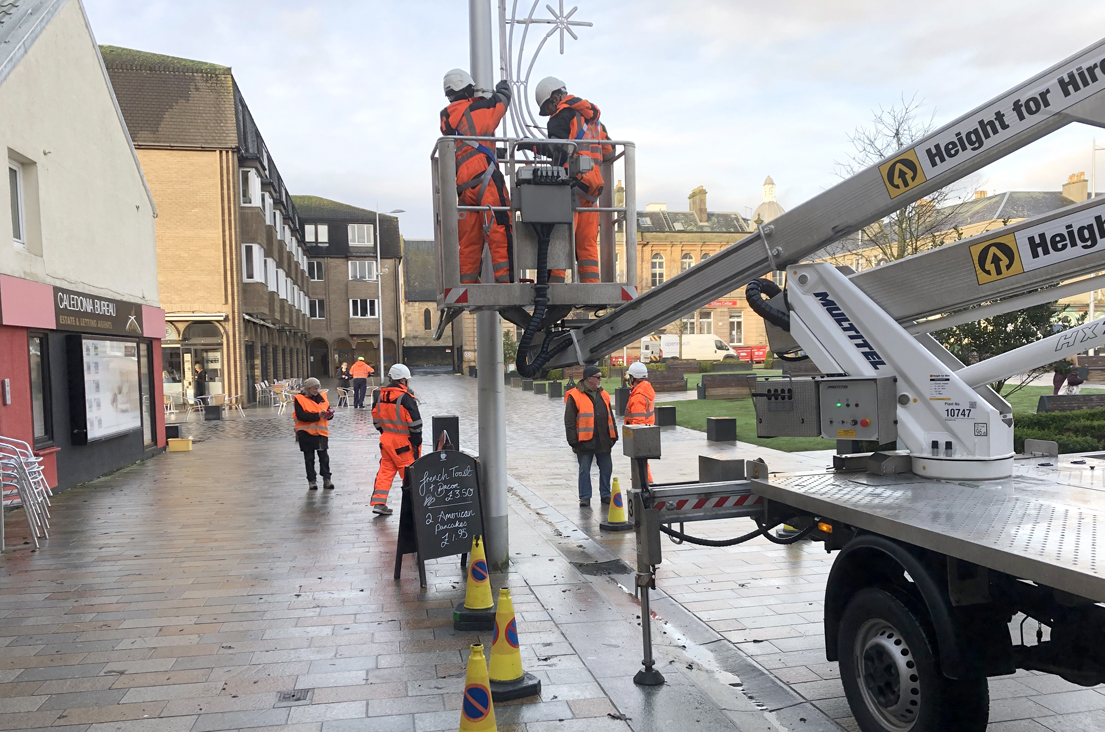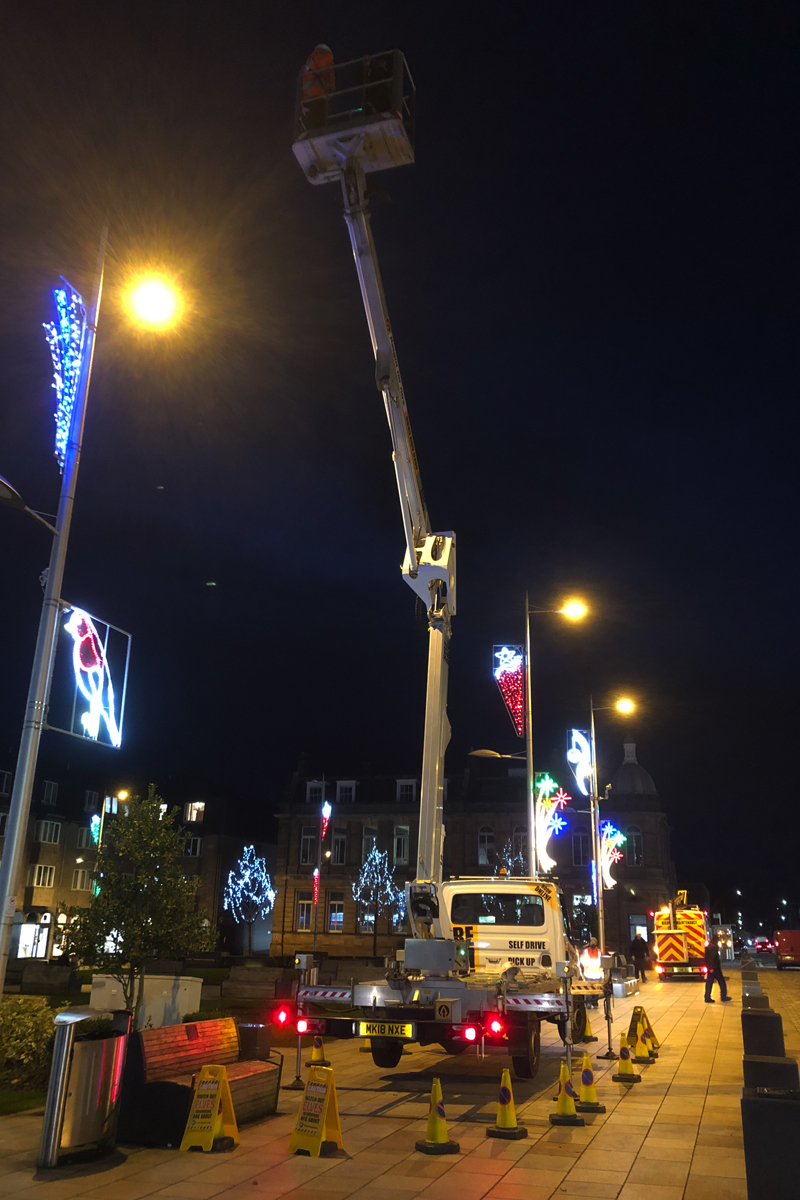 Luss Estates have confirmed that they will once again donate the Christmas tree to the town and our cohort of local businesses, M&T. Builders Merchants, West Coast Cutters, Billy Sharp transport, James Daly and Son, Speedy Hire, will ensure that "Douglas" is installed ready for his trimmings.
Our fundraising is still ongoing and if anyone has any prizes suitable for our big tombola, please hand them in to the Terrace café in the square and they will be put to good use.   We were very grateful for donations from Grey Matters and Helensburgh Heart and Stroke club to our appeal for prizes and Santa was really pleased with their contributions.
Plans are well advanced for the Big Switch On day, full details of this and our very special guest will be announced next week.  Anyone who has a few hours to spare and would like to give us a hand, please  give us a ring on 07795397947, we welcome new volunteers. Ho, ho, ho.
Follow our antics on www.helensburghfestivelighting.com and www.facebook.com/helensburghfestive 
Share This Story, Choose Your Platform!